Sports betting and football are two concepts that are deeply rooted in our society. Everyone knows "a little bit about football" and can easily bet on it, which is a great advantage but can also be dangerous if not applied wisely.
The key is to become an expert in predictions and football. Fine-tune your bets week after week by following your favourite matches and gaining experience while having a great time – you'll end up getting hooked on every game!
Basic tips to optimise your football predictions
"Real Sociedad is 9th and Levante 15th, perfect, I'm going to put 20$ on Real" is synonymous with "I'm going to ruin myself" and I'm going to end up frustrated and stop playing forever. To be successful in your football predictions today you must go further, as there are several keys to success that go far beyond the standings.
Know your form well
La Real are 9th and Levante are 15th, but two months ago they could have been in 4th and 20th place respectively, for example. How do you know that this six place difference (only four points, not two wins) is significant? Logically, the standings can give you an idea, but in a decontextualised way, without knowing streaks or if there are injured players in any team, they can stop you in your tracks.
History between teams and specific incentives
A practical example. In the 2008/09 season, Pep Guardiola's Barça won the treble, winning the league with 87 points with several rounds to go. In contrast, RCD Espanyol finished only 5 points above relegation. The form and the run of form pointed to a win for the blaugranas. The betting seems clear, even encouraging a handicap bet on Guardiola's side.
But there is one element that is not contemplated: RCD Espanyol is used to putting Barça on the ropes, despite the difference between the clubs. In the previous two years, no Barça victory. If anyone only looked at the standings or form, they would have lost out, as the Blue and Whites won 1-2 at the Camp Nou. Direct confrontations are key.
Another element to take into account to get your football predictions right is to take into account the motivation of each team for the match. Perhaps one team comes into the match with 10 wins in a row and the other with ten defeats. One is 1st 10 points ahead of the second and the other 18th. But maybe the first team has already won the league after their good run and will be fielding substitutes, while the other will be going all out because they are playing for relegation.
You should also bear in mind that coaching changes after a bad run can mean a plus in the team that reverses a bad run of form.
Practice your football predictions today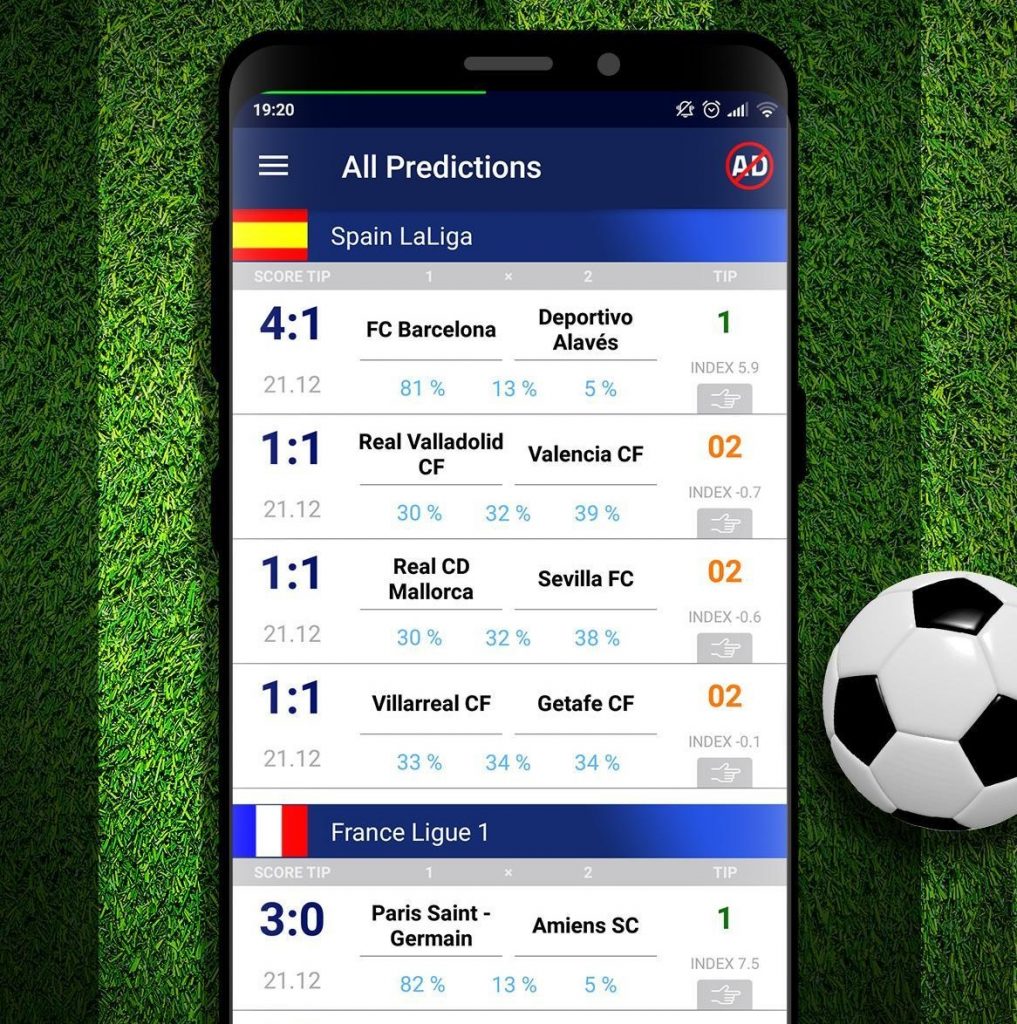 Having extensive football knowledge is only part of the equation that will make you a 'crack' when it comes to betting. You will also need a lot of concrete practice in betting over and over again to improve step by step. Ultimately, the best strategy to stop making mistakes is to sometimes make them and learn from them.
To gain experience, start by placing more moderate bets and have fun learning. On the other hand, take advantage of welcome bonuses from bookmakers to learn, as well as other types of offers. Making free football predictions is always an advantage at the beginning.
Tailor your football predictions to each competition.
Your European football predictions cannot be the same as your Spanish football predictions. Well, they can, but it's not the most interesting thing. Each league has its specificities, just as each competition can be more or less changeable. For example, to make your football predictions for the Champions League you will have to take into account that the matches are much more unstable.
The frequency of matches is much lower, and the form of the teams is difficult to predict because of the differences in each competition. At the same time, the head-to-head record may not be annual.
On the other hand, you have to soak up each league. While in Premier League betting you should take into account that the average number of goals per game is higher than 2.5 or that there are many goals in the last minutes, you should know for your Serie A predictions that there are fewer and fewer draws.
Adapt your football predictions
Tailor your football predictions to your favourite league
Check your predictions with the experts
There are plenty of websites that offer free football predictions for matches. This element, together with the bookmakers' own odds, can be a reference. You shouldn't rely on these tips, but they can be a good thermometer to test your knowledge of football predictions.
This way, you can check if you missed any facts, supplement your knowledge and bet much more confidently in the end.
Take advantage of the momentum
Football predictions are not limited to leagues and the Champions League. Another great strategy can be to take advantage of specific competitions, such as the World Cup, the European Championship or the Club World Cup to make the most of your knowledge. These are competitions, especially the first two, with a high density of matches, which will allow you to get a lot of experience faster than betting on La Liga Santander, for example.
At the end of the day, your success in your predictions will be a mix of two key factors: your football knowledge (the more specific the better) and your betting experience. Of course, broadening your background will help you to bet optimally and, of course, to have a great time.